Since June 2022, the FE Group (France Elévateur & Movex) has been part, like Versalift and Ruthmann, of the TIME Manufacturing Company ("TIME"). This year, all manufacturers of aerial work platforms will take part to the Bauma, the world's largest trade fair for construction machinery.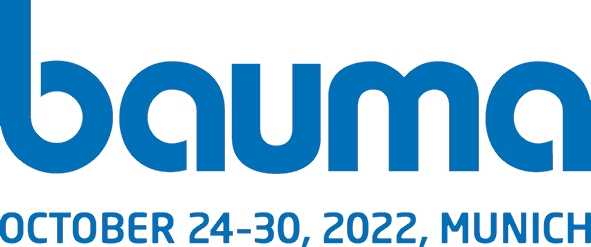 Under the motto "TIME to stand together", trade fair visitors will find the France Elévateur, Movex, Ruthmann and Versalift innovations from October, 24 to 30 2022 at Bauma in Munich. They will be located in the South outdoor area at booth no. FS.1004/7 for FE and Movex and booth no. FS.1006/4 for Ruthmann and Versalift.
Welcome to the TIME Manufacturing family
Just recently, France Elévateur and Movex were acquired by TIME Manufactuing Company. For the first time, the two designers and manufacturers of aerial work platforms will be exhibiting together at booth FS.1004/7, only a few meters away from the Ruthmann/Versalift booth (FS.1006/4). France Elévateur will exclusively present the first model of its new product range at Bauma 2022 and will surprise the fair visitors with real innovations.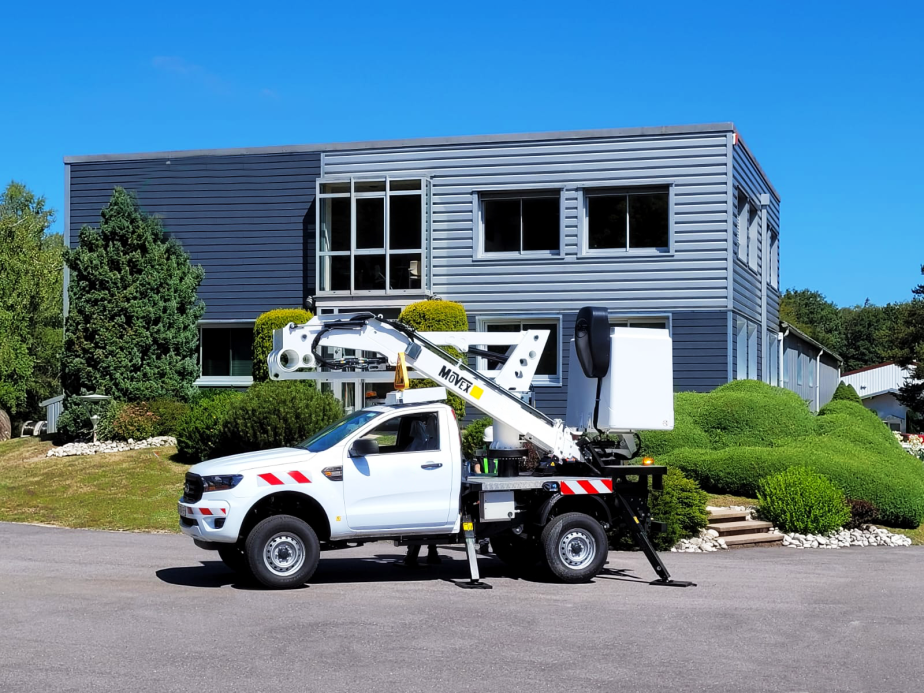 From Movex, its new products will also be exhibited. The new ATL 15 on Ford Ranger 4×4 will be on display for the first time at Bauma. This aerial platform mounted on a 4×4 carrier allows the user to work in difficult to access terrain. This specificity and its performances will seduce many sectors of activity. The TLR 16, the universal tool for many activities, will also be exposed, which reminds that the use of a proven technology makes it simple and reliable.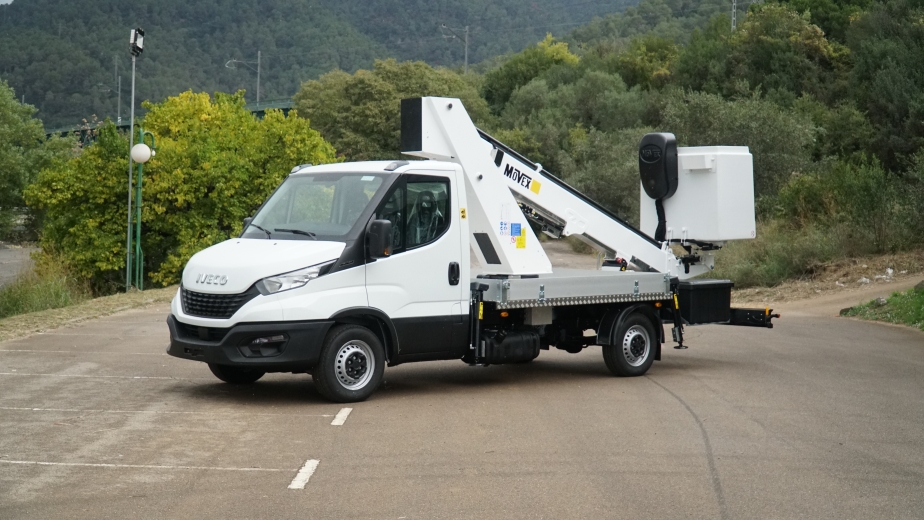 The training center FE Training will also participate in the France Elévateur / Movex booth and will present all training courses in the field of work at height. The perfect mastery of the manufacture of its access platforms allows France Elévateur to have an optimal knowledge of their use and operation.
Innovative Hybrid-Technology
The TOPY is the mythical AWP of France Elévateur and has been recently updated. At Bauma, the TOPY 11 hybrid version will be on display. Already appreciated for its robustness, reliability and attractive price, this model now has additional advantages. Developed in 1998, TOPY is back with optimizations at the cutting edge of technology.
The TOPY from France Elévateur will be on display at Bauma in the hybrid version.
Ruthmann is a pioneer in electric and hybrid drive systems for access platforms. The demand for alternative forms of drive continues to grow, and that's why, with years of expertise, Ruthmann can score points with its customers. At the trade fair, Ruthmann will be presenting the new RUTHMANN STEIGER® T 300 XS Hybrid for the first time. The truck-mounted platform with an extra-short design (XS) offers 30 m working height and a maximum outreach of 23 meters, and all this with a vehicle length of just 7.59 meters. The new hybrid version which, in addition to conventional performance data, comes up trumps with environmentally friendly drive options, will be presented at the trade show.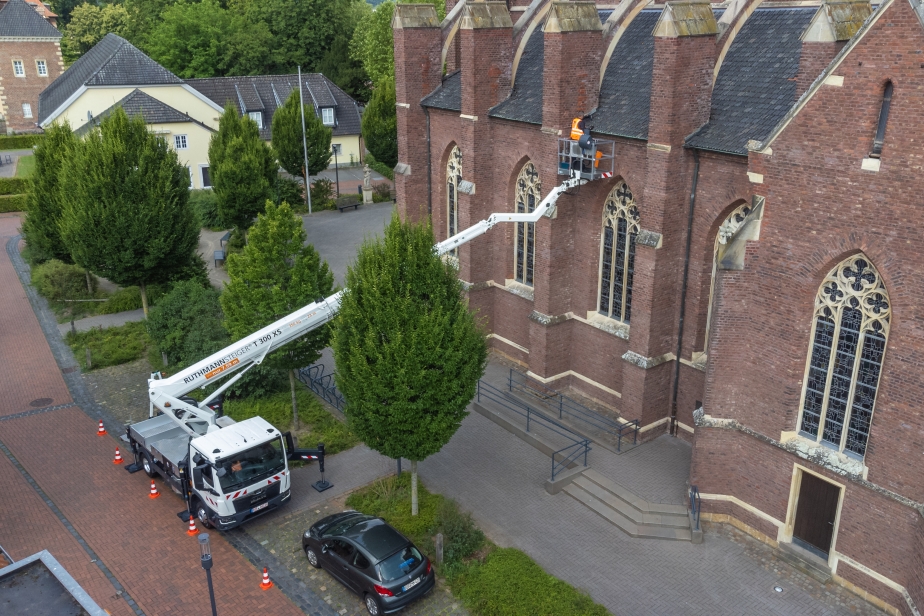 The latest development in tracked aerial work platforms, the RUTHMANN BLUELIFT ST 31, will also be available for test drives as a hybrid at Bauma. The tracked work platform offers 31 m working height and up to 18 m outreach. With the basket load of 400 kg, various work applications can be implemented. The Premium STEIGER® technology of the T 330 has been installed on crawler tracks for the first time. From October, the ST 31 will be available with the proven hybrid technology, which is already in great demand on the other BLUELIFT crawler work platforms, such as the SA 18 Hybrid. The 18 m tracked platform will also be exhibited at Bauma 2022.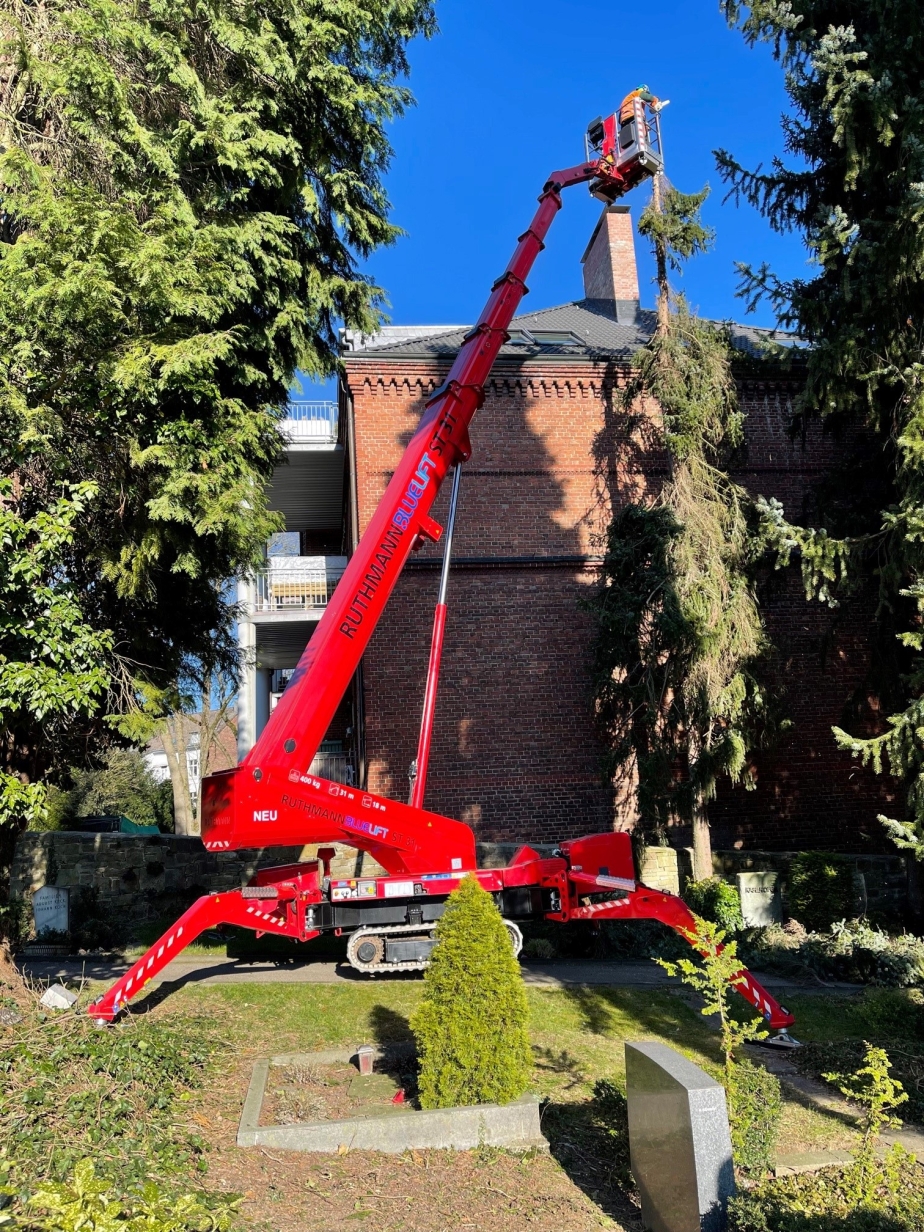 The hybrid work platforms all have the same advantages: significant reduction in exhaust gas and CO² emissions, combined with virtually silent operation. These added values are particularly evident in residential areas, city centers, pedestrian zones, and when working in indoor areas. The simple operation of the working platforms is retained, so that operators do not have to adapt.
Popular 3.5 t truck mounted platforms
"The 3.5 t truck mounted platforms are particularly popular with operators as they can be driven with a class B car driver's license. As a result, they are part of the standard range offered by work platform rental companies, and trade businesses such as painters and varnishers, building cleaners or garden and landscaping contractors are increasingly including them in their own fleets," reports Stefan Linnemann, Head of Sales and Marketing at Ruthmann. "Not least because of the good financing options."
At Bauma 2022, Ruthmann will be exhibiting the STEIGER® TBR 260 as a representative of the entire TB/TBR series, which consists of a total of five models with working heights of up to 30 m and reaches of up to 18.10 m.
"In the case of our 3.5 t truck-mounted platforms from the low-cost ECOLINE range, an absolute new launch awaits at Bauma. So visitors can be excited." Stefan Linnemann reveals.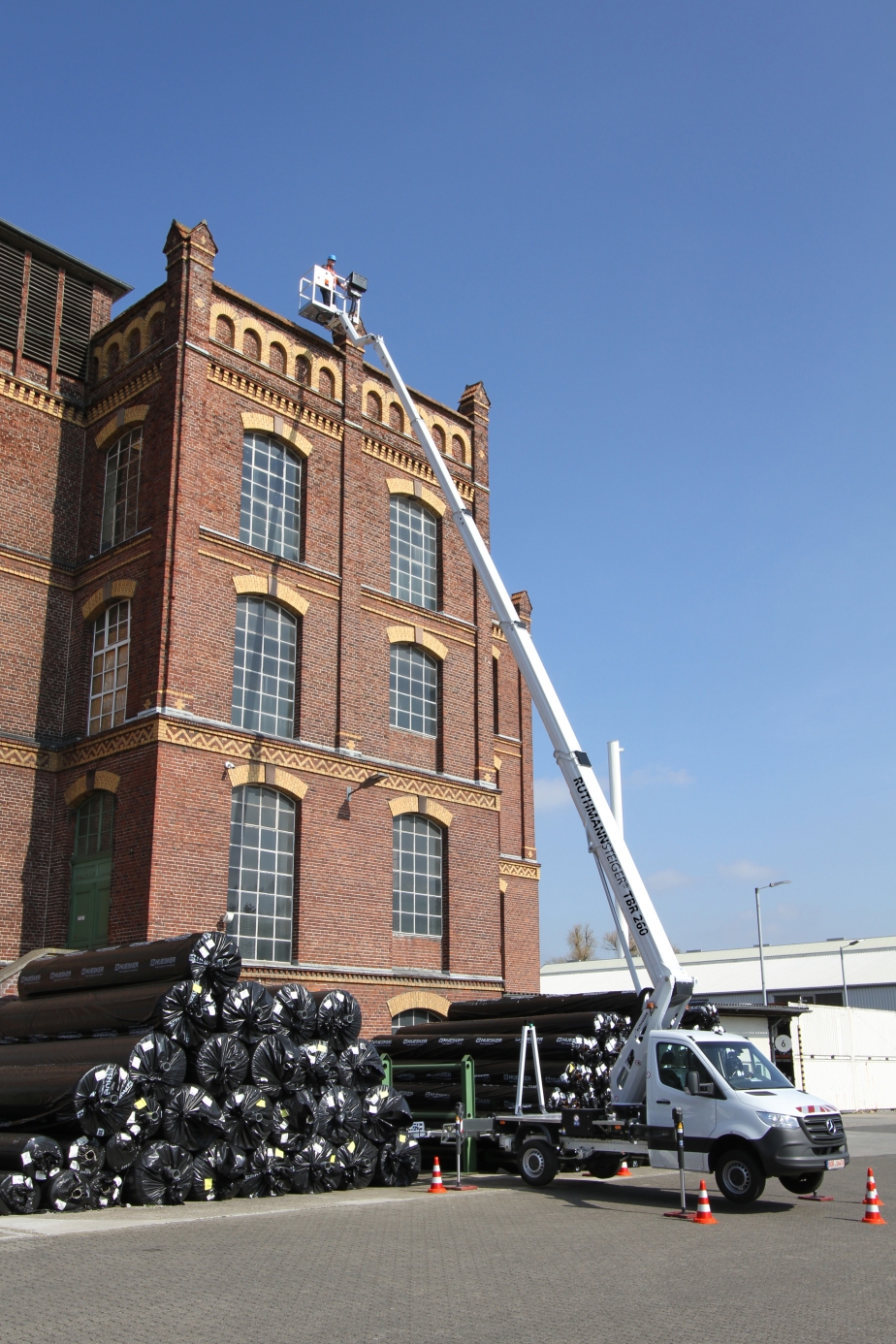 VERSALIFT VTX-240 G3
At this year's Bauma, Versalift is pleased to present a number of its market-leading products, including the new VTX-240 G3, with an impressive working height of 24 m and a reach of 12.5 m, which facilitates roof maintenance thanks to its up and down movement.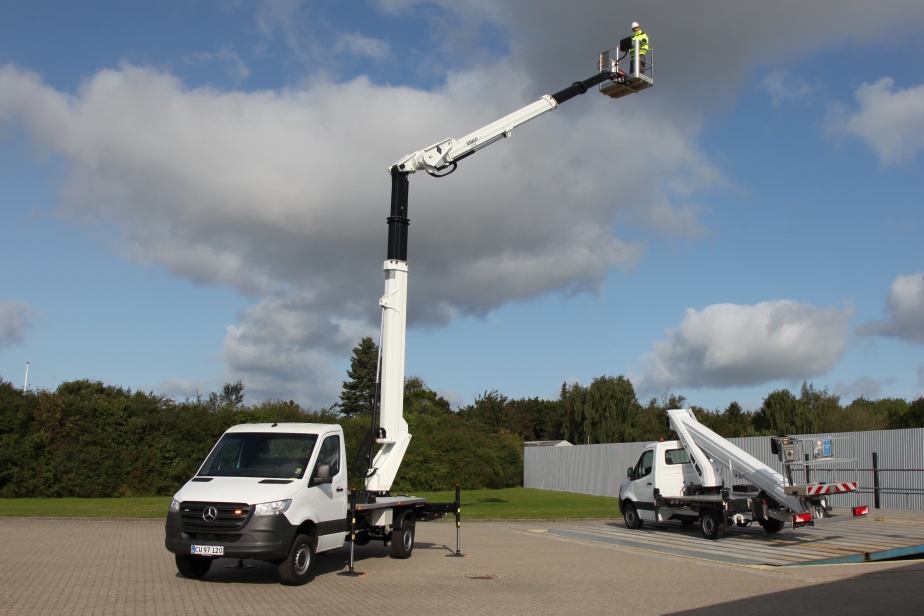 STEIGER® T 700 HF – The visitor magnet
As a large machine, RUTHMANN will be showing its compact STEIGER® T 700 HF, which offers a 70 m working height and 41 m outreach and does so with a chassis of less than 12 m in length. "Thanks to its great working height and reach, the STEIGER® will be visible from afar and will serve as a signpost to the Ruthmann booth," reports Stefan Linnemann.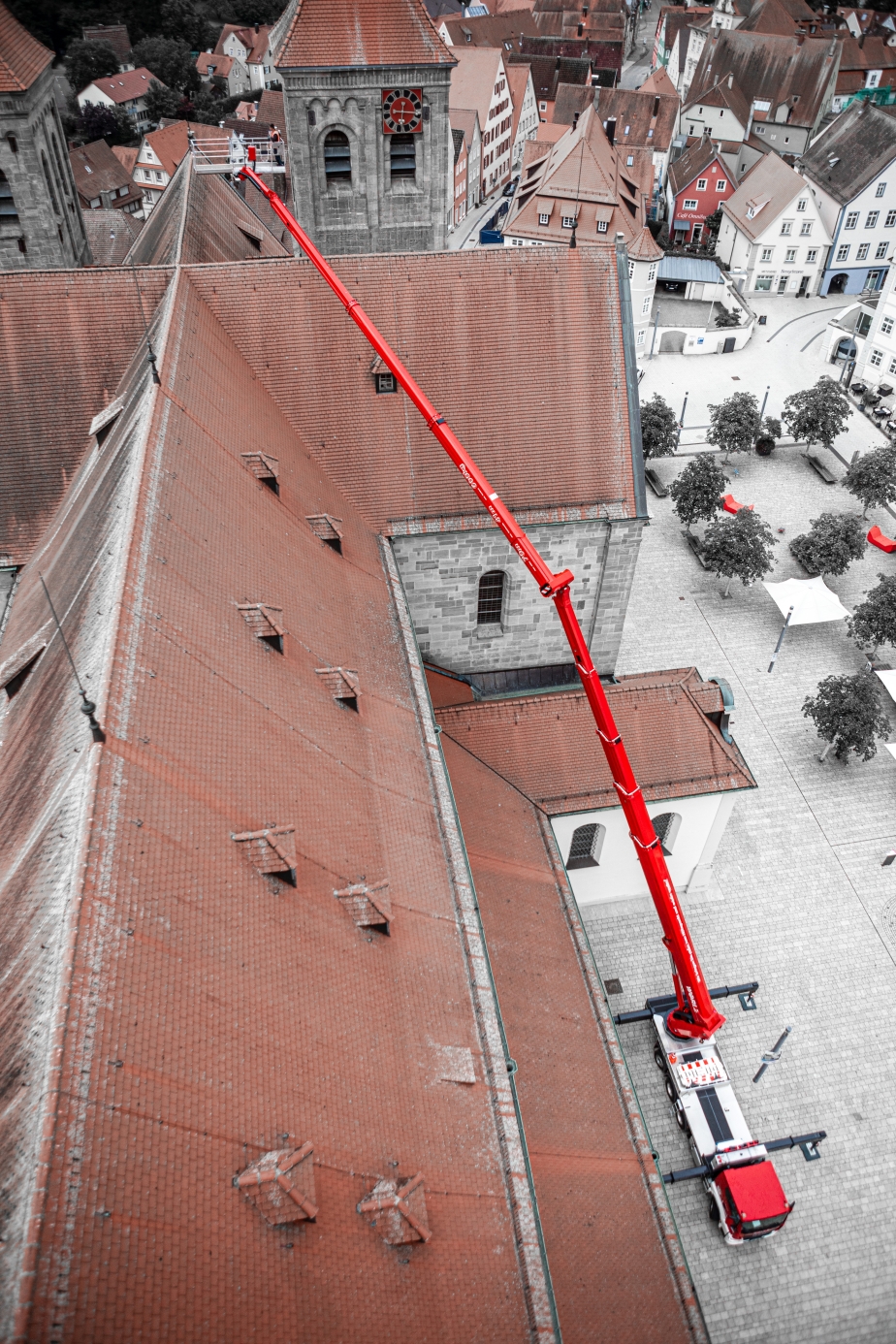 Digital into the future
Ruthmann and Versalift are not only preparing themselves and their customers for the future in terms of electric/hybrid. The area of digitalization is also a major priority for the access platform manufacturers.
For example, the new Ruthmann Technology Connect (RTC) will be demonstrated live at the Munich exhibition center using the STEIGER® T 700 HF as an example. "The new efficient and economical Ruthmann online tool makes it possible to monitor machines equipped with the appropriate hardware remotely, detect problems in good time and quickly rectify any faults that may occur," Thomas Bennemann, Head of Service International at Ruthmann, explains the new system.
"Another digital highlight from Ruthmann, which offers real added value in customer support and correct machine selection, especially for access platform rental companies, will be presented for the first time at the Munich trade show. Likewise, there will be digital innovations from Versalift on display at our joint booth." promises Stefan Linnemann.