Our solutions...

For live-line working (20Kv and 400Kv)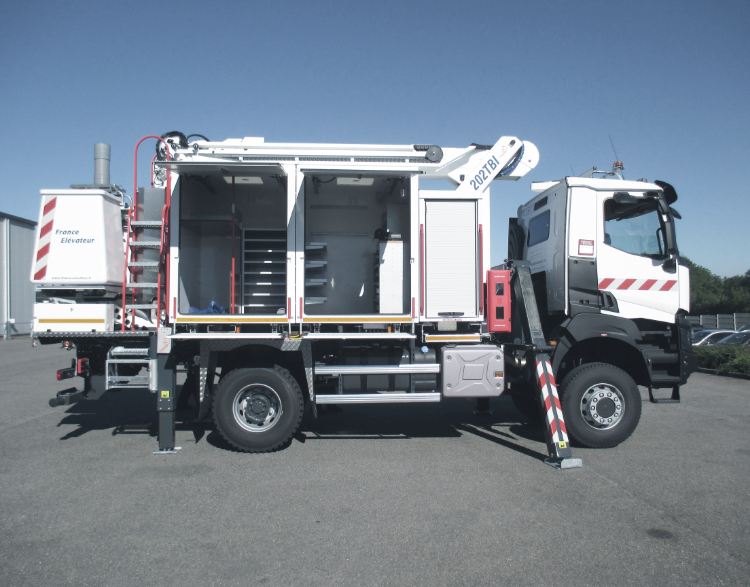 France, through its national operators, who are constantly pushing back the limits of technical possibilities linked to the specificities of live-line work, is recognised as a world expert in this field. While continuously increasing the criteria for the safety of personnel, live-line work, whether in van or chassis cab, requires certain operations to be performed at height.
Your business challenges
Your working environment is necessarily special as it involves penetrating networks of cables or busbars supplied at different potentials. The control systems must meet stringent Electromagnetic Compatibility (EMC) requirements and the insulating arm must maintain its insulating properties at all times in all weather conditions.